British Airways Online Assessment 2024
British Airways Online Assessment
The 2024 British Airways graduate scheme online assessment (ba online assessment) is conducted by the test provider SHL
Depending on the BA graduate scheme you have applied for, you could take different BA assessments
The different BA online assessments include the BA Numerical reasoning test, the BA verbal reasoning test, the BA logical reasoning test, the BA situational judgment test,
The BA Reasoning Skills test also known as SHL general ability test consists of 24 questions with a time limit of 36 minutes, and 10 minutes for practice questions
The British Airways situational Judgment test takes 20 minutes to complete and consists of 15 questions in total
On the online assessment, the test is written as British Airways Graduate, this BA test presents hypothetical workplace scenarios and measures how candidates respond,
British Airways graduate scheme
The BA graduate scheme offers initial training roles in fields such as cabin crew, engineering, IT, finance, and airport operations
Comprehensive 2-year program: The scheme typically lasts 18-24 months combining initial training at the BA Academy with on-the-job training and development
Pathway to a permanent position: Successful completion leads to a guaranteed permanent role at British Airways, further training opportunities, and potential for long-term career progression within the company.
British Airways recruitment process
Here are the key steps condensed into the British Airways graduate application recruitment process:
Apply Online - Register and submit your application, eligibility questions, and initial assessments, no CV is required.
Ability Tests - Complete online Situational Judgment test, and Reasoning Skills Tests if invited to move forward.
Video Assessment - Video interview answering questions about the graduate program and your experiences.
Assessment Centre - In-person activities like group exercises, role-plays, and interviews to further assess fit.
Offer - Candidates will be informed of the final recruitment decision following the assessment center.
This summarizes the main stages from application to final selection in the BA graduate application procedure involving initial screening tests, interviews, and in-person evaluations.
British Airways assessment Questions
💡
You've been organising a project kick-off meeting across several teams for a new marketing campaign launch. Today is the deadline for getting approval for your proposed content from several colleagues who will be heavily involved during the project. As you go through feedback emails from these colleagues, you realise that everyone agrees on the content apart from one person. It's not clear why they disagree but you're conscious today is the deadline if you want to get everything organised in time.
Option 1: Less effective or More effective: Speak to this individual to understand why they disagree with the content so you can try to resolve the situation.
Option 2: Less effective or More effective Speak: Explain to this Individual that everyone else agrees with the content and It's important that you stick to today's deadline.
Option 3: Less effective or More effective: Suggest that all colleagues join a quick call so you can have a conversation about the content and gain agreement.
Option 4: Less effective or More effective: Continue with your proposed content as the majority agree and there isn't a clear reason why this individual disagrees.
Sample Situational Judgment Answers
Option 1: More Effective
Speaking to the individual shows a willingness to understand their perspective and potentially resolve issues cooperatively before the deadline.
Option 2: Less Effective
Failing to understand dissenting views risks failed collaboration or alienating individuals. Deadlines don't override constructive discussions.
Option 3: More Effective
An open dialogue allows a shared understanding to emerge, building consensus. Avoids assumptions on any side.
Option 4: Less Effective
Overlooking dissent without clarity could damage engagement or goal alignment down the line. Addressing concerns directly is preferable.
In summary, taking time for respectful understanding of different views through open communication is most effective for achieving collaborative buy-in and meeting deadlines sustainably. Unilateral decisions risk disengagement.
British Airways assessment answers
British Airways assessment Questions: Sample BA General Ability or BA Reasoning skills test Question
Data: Sales Revenue
Total sales revenue was £120 million in Quarter 1, Q1.
Total sales revenue in Q2 decreased by £10 million compared to Q1.
Sales revenue in the East was £78 million in Q1.
Sales revenue in the West increased by £46 million from Q1 to Q2.
Question:
Arrange the sales revenue (in '000,000s) by quarter and the percentages in the East and West regions.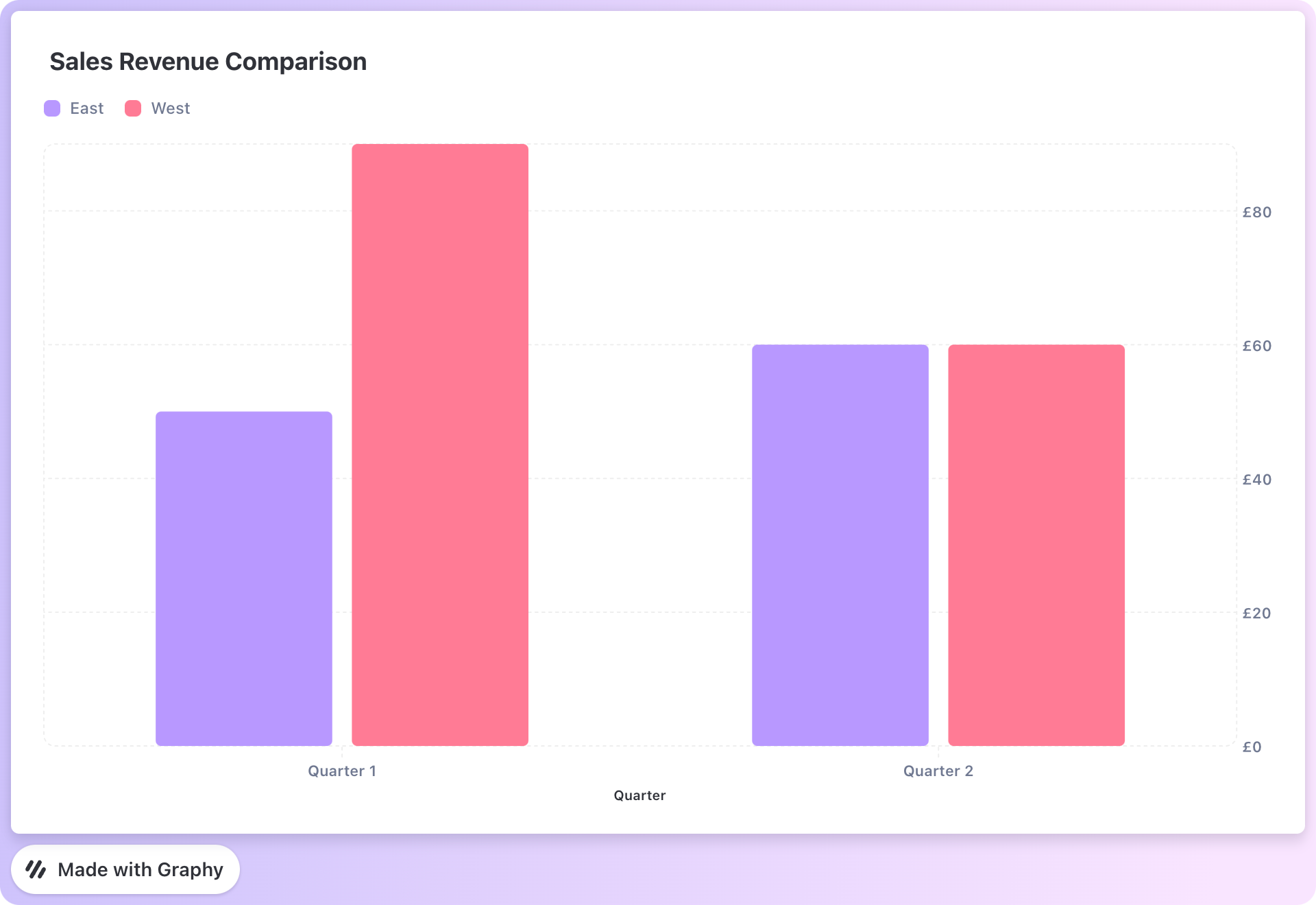 British Airways assessment Answers: Sample BA General Ability or BA Numerical Reasoning Answer
Sales Revenue by Quarter:
Q1 total: £120 million
Q2 total: £120 - £10 = £110 million
Sales Revenue by Region:
Q1 East: £78 million
Q1 West: £120 - £78 = £42 million
Q2 East: No data given
Q2 West: £42 + £46 = £88 million
In percentages:
Q1 East: £78/£120 = 65%
Q1 West: £42/£120 = 35%
Q2 East: 20%
Q2 West: £88/£110 = 80%
Therefore, the arranged data is:

British Airways interview questions
Here are some typical interview questions asked by British Airways for graduate roles:
Why do you want to start your career at British Airways?
What interests you about this graduate program/department?
How do you think this role will help you achieve your long-term career goals
What relevant experience do you have from university projects/internships
What leadership skills have you developed and how would you apply them here?
Describe a time you worked as part of a team. What was your role and contribution?
Give an example of when you exceeded expectations or went above and beyond.
How do you handle pressure and meet tight deadlines?
What are your strengths and areas for development?
How do you deal with failure or receiving critical feedback?
What motivates you and how do you stay motivated?
What questions do you have for us about the role and company?
What interests you about the aviation/travel industry?
How do you think you embody British Airways' values?
What skills have you gained from extracurricular activities?
Where do you see yourself in 5 years' time?
British Airways looks for potential, cultural fit, and skills like teamwork, communication, and initiative for graduate roles.