25 free practice Logical Reasoning questions and answers
Logical Reasoning Test:
Logical reasoning tests (also known as critical reasoning tests) are designed to test the candidates ability or aptitude to reason logically. This includes identifying and isolating various different components in a sequence of images or arguments.
Interpreting patterns, number sequences or the relationships between shapes is common in logical style assessment tests. However logical reasoning tests generally measure non verbal sequential and abstract abilities. The idea is to extract rules, find missing patterns, assess analogies and structures which can be used to find the correct answers among a set of possible options.
The idea behind logical reasoning tests is to assess a candidate's ability to use structured thinking to deduce from a short passage of statements is the most accurate response to a posed question or finding the missing piece from a sequence of images.
Logical reasoning tests are often used during the application process as part of the job assessments and intelligence testing setup. Logical reasoning tests are frequently used during the application process at investment banks, accountancy and professional services firms and consulting firms, among others. You can practice the free 25 shl style logical reasoning questions below to ensure you are maximally prepared.
Tips on How to Prepare for Your logical reasoning Tests
Logical reasoning ability is closely correlated with general intelligence. However, familiarity with the types of questions you might face and some strategies for solving the questions will certainly help you perform better.
Here are our five top tips:
Practice sample diagrammatic IQ tests with worked solutions. Many test publishers also provide practice tests that you can access.

It can be useful to develop a mental checklist of strategies to solve logical reasoning questions, such as a list of different rules that govern size, shape, number etc. This can help you to work more methodically in the test.

Look at one rule at a time. There may be extraneous data within the question, which is designed to confuse you. Focusing on a single aspect can help you work out what is important and what's not.

Manage your time. Sometimes you will come up against a question where you just cannot see the answer. Tempting as it can be, don't spend too much time on it. Move on and if you have time at the end, go back and check it.

If you're struggling to find a pattern, sometimes there are clues in the answers. Look for any patterns or themes in the possible answers; that might help you spot what is important within the question. For example, if you have a sequence of shapes and all of the answers are squares or triangles, you know that the next shape in the sequence must be either a square or a triangle, which could help guide you as to why.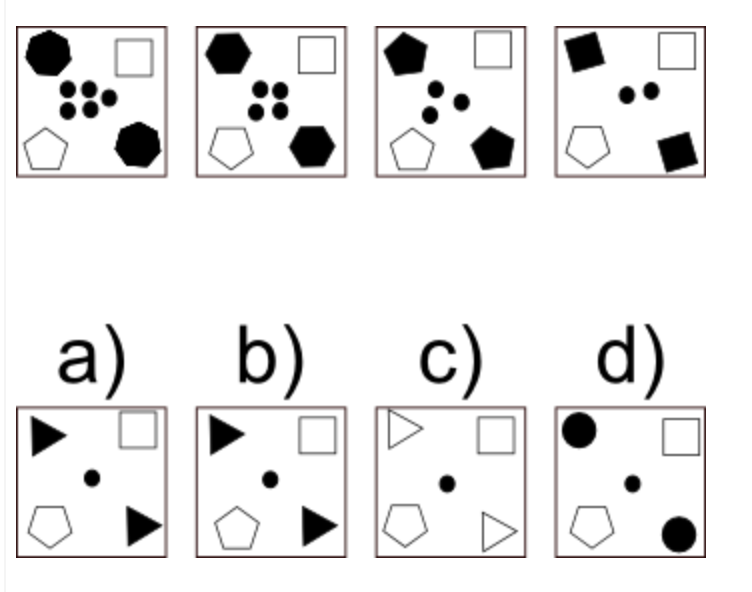 Question 1: Which of the boxes comes next:
A
B
C
D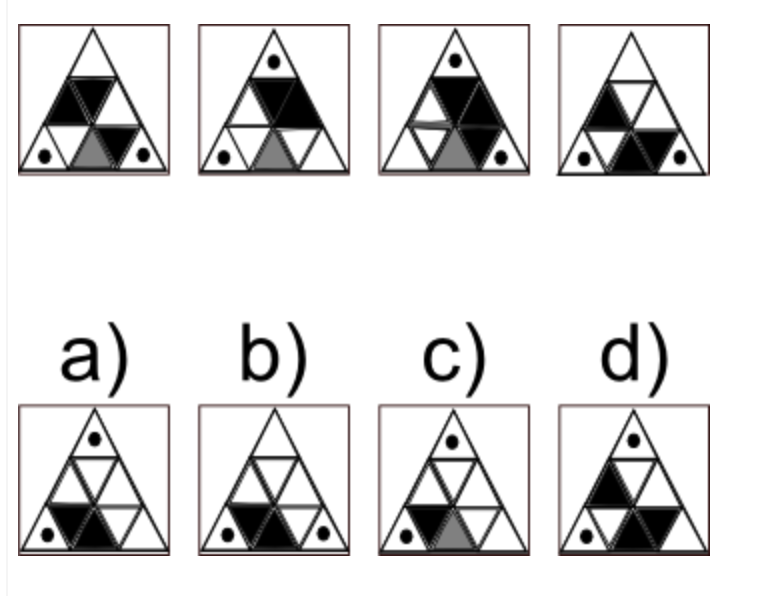 Question 2: Which of the boxes comes next:
A
B
C
D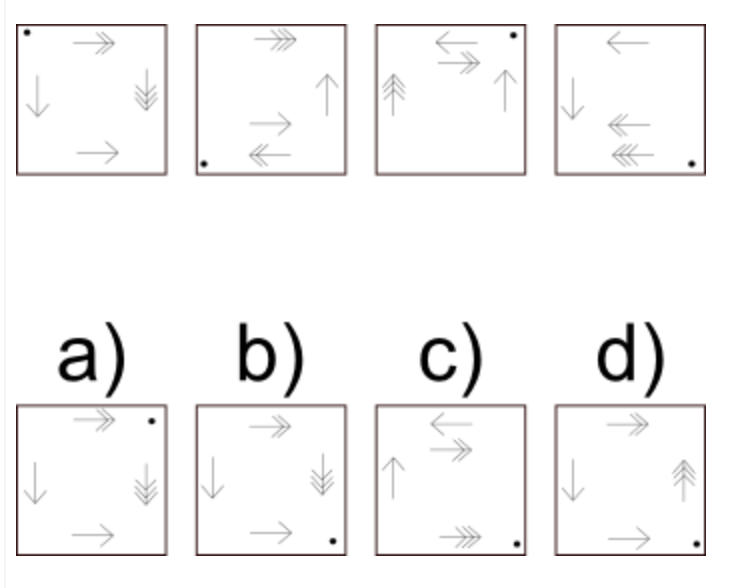 Question 3: Which of the boxes comes next:
A
B
C
D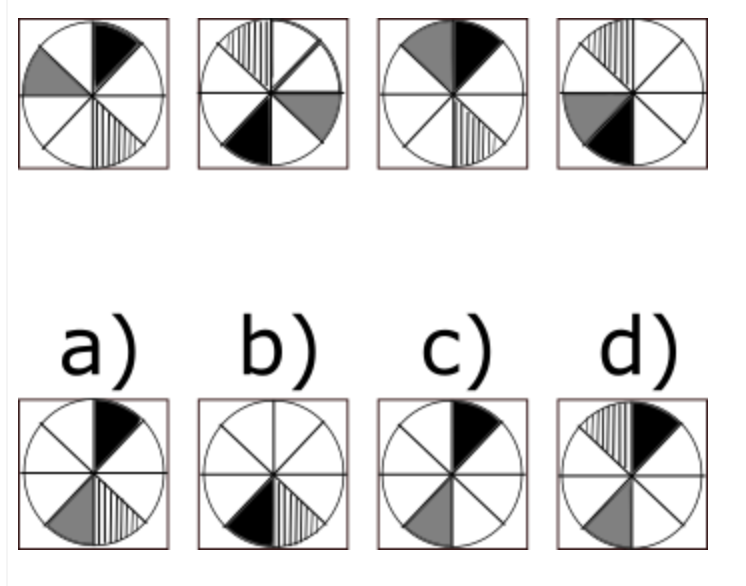 Question 4: Which of the boxes comes next:
A
B
C
D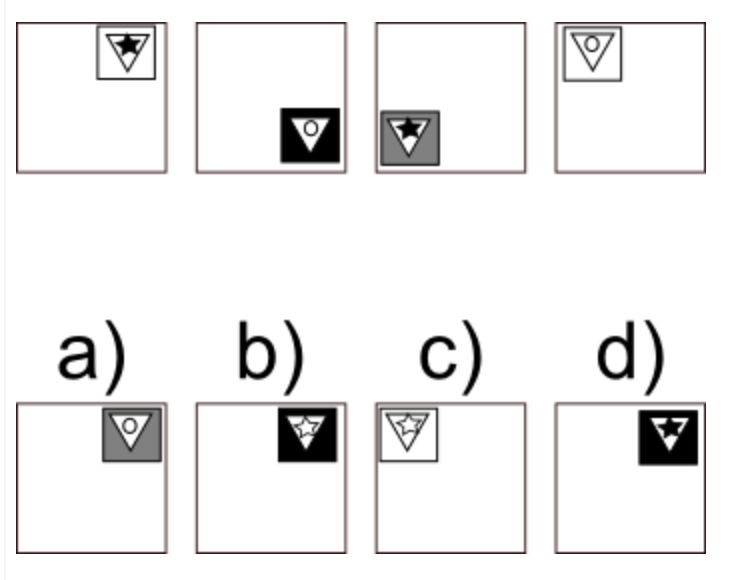 Question 5: Which of the boxes comes next:
A
B
C
D

Sign up for free to see the rest of the free practice questions: