Complete Guide To BDO Interactive Assessment part of the Application Process
Practice Actual BDO Interactive Assessment below
Careers at BDO
BDO is a large multinational accounting and business services firm operating around the world. BDO specialises in consultancy, tax, assurance services, and audit employing nearly 50,000 people across 135 countries. The BDO recruitment process is designed to allow you to demonstrate your skills rather than your knowledge.
BDO Application Process
The purpose of this article is to go into detail about the second part of the BDO application Process. most candidates fail to pass this stage, in fact, more than 50% of all applicants fail to get past the aptitude test stage of the application process. The four stages of the BDO early careers application process are shown below:
Online Application
BDO Interactive Assessment
Video Interview
Virtual Assessment Centre
Applicants to BDO go through a multi-stage, competitive application process. The process includes an online application, interactive assessment, video interview, and virtual assessment center (including a final interview).
Several behaviors and strengths, according to BDO, are crucial to success. Throughout the recruitment process, it assesses candidates against these attributes, so it is imperative to demonstrate your strengths in the following areas:
Business acumen
commercial awareness
Strong communication skills
Decisive and accurate decision-making
Determination to develop professionally at BDO
Collaborating with others
Demonstrate Creativity
Explore the website for more information about BDO, its work, culture, and application process.
Bdo interactive assessment
What is the BDO assessment you may ask well… the interactive assessment is a series of behavioral and technical questions to assess your ability to work at BDO as a professional employee.
The BDO interactive assessment is recorded from the start and so your camera and microphone must be turned on as the assessment is recorded.
This can cause anxiety amongst students and so it really helps to prepare through this BDO assessment guide.


BDO interactive assessment structure
The structure of the BDO interactive assessment questions is divided into three parts
Numerical and Verbal tests combined
behavioral assessment - BDO Situational Behavior tests SJT
Short recorded video interview
The idea of the BDO assessment is to test for the skills and attributes needed to thrive in the BDO working culture and environment.

BDO Skills assessed
key skills assessed as part of the BDO Application process are as follows:
Determination and willingness to embrace BDO digital reality
Ability to be creative
Using your knowledge to solve any problem
How can I prepare for BDO assessment
Read online guides to families yourself with structure and type of aptitude test being assessed for
Practice aptitude tests - you can purchase actual tests here
Understand and develop the skills and attributes required to thrive at BDO
BDO reasoning tests are time-recorded, rather than time-limited,
Don't feel rushed or pressured when answering questions.

Bdo numerical reasoning questions

Bdo interactive assessment is an aptitude test conducted after passing the basic recruitment requirements from BDO earl careers.
There are three main technical skills assessed during the psychometric test, Numerical reasoning, verbal reasoning, and situational judgment tests.
Each question is presented in the form of a passage with tables and diagrams with further information.
The passage is in the form of a business email like the example shown below
There are four multiple-choice answers presented with one being right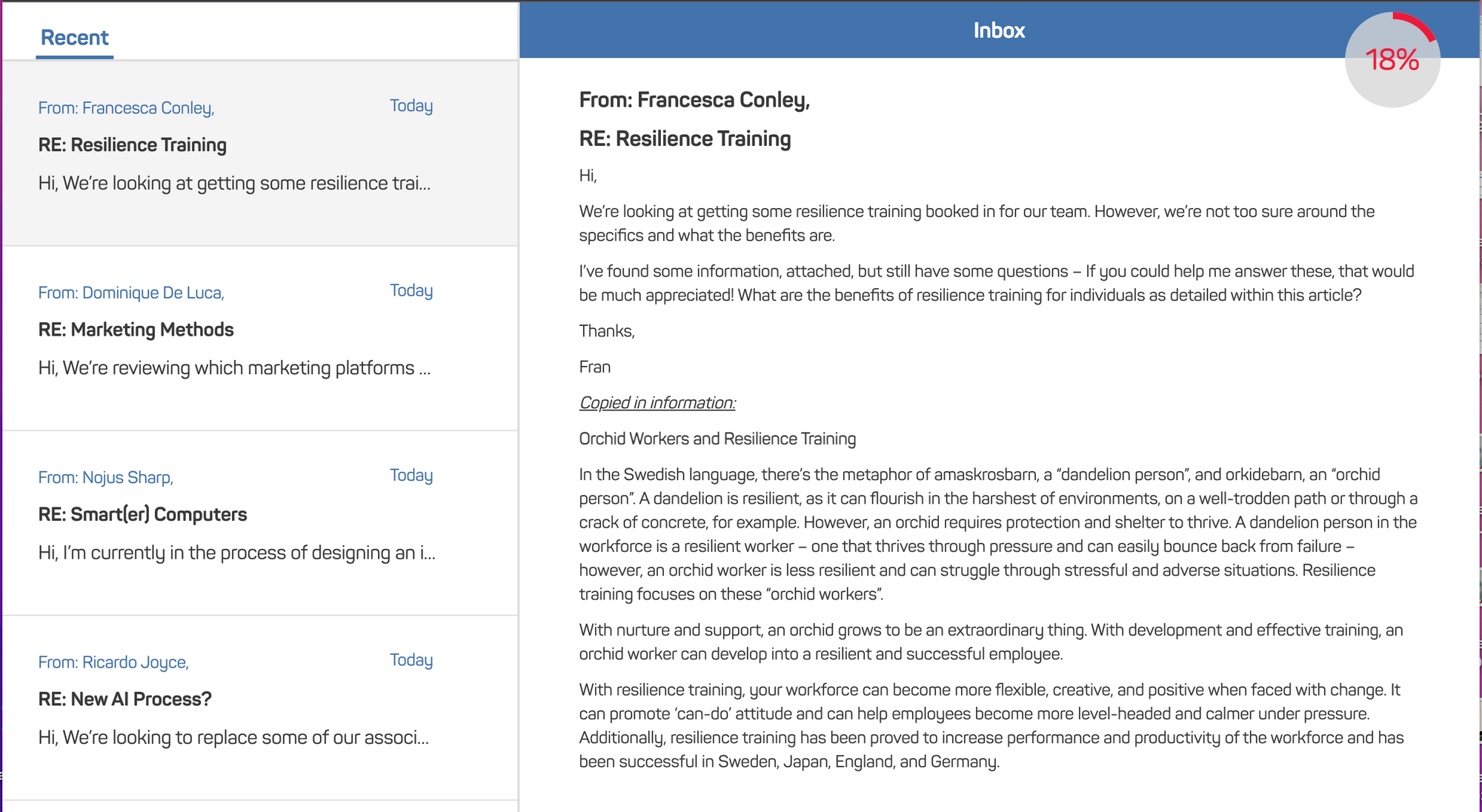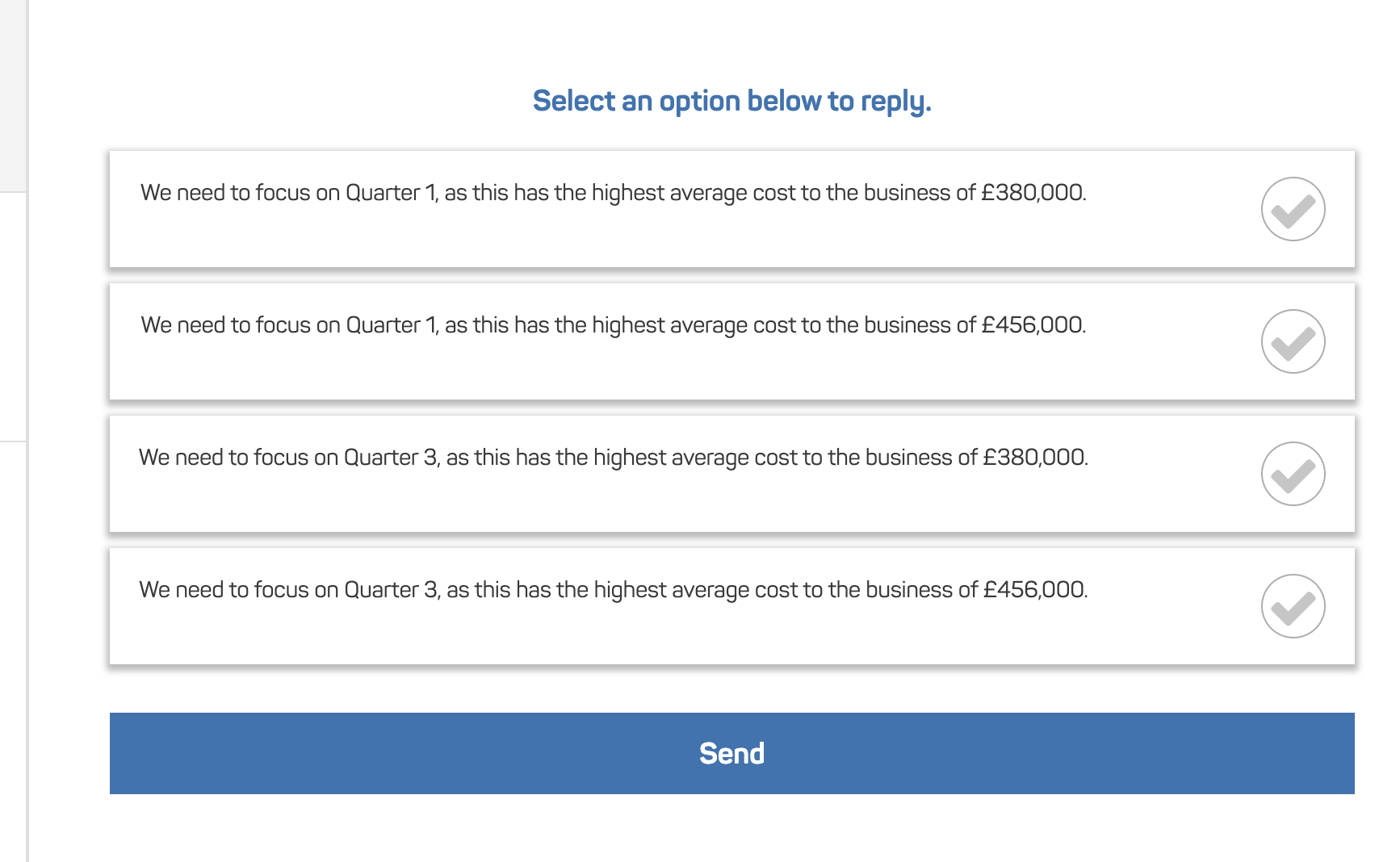 BDO Numerical Reasoning Test
BDO's numerical reasoning test will examine your ability to understand a previously unseen passage, along with its data.
Since BDO requires you to use numerical skills, you will need to interpret data from tables and charts. A basic understanding of GCSE Maths will be required of you.
Having not done math in a while is no problem! Although there is no time pressure to perform the numerical reasoning test it is however recorded and may be used when comparing different candidate scores.
Make sure to analyze all the data provided and perform the necessary calculations.
Only by taking practice tests beforehand can you succeed. By practicing these types of questions beforehand, you will become more confident.
By finding a safe environment where you can manage your stress, you will not have to face rejection because you do not know what to expect.
BDO Verbal Reasoning Test
BDO's Verbal Reasoning Test will determine how confident you are in extracting information from a number of passages where it can be unclear where to find the information.
Each vernal reasoning question is presented in a multiple-choice format based on the information contained in the passage of text.
Although BDO's Verbal Reasoning Test may be more difficult for non native English speakers, we advise everyone to practice verbal reasoning test questions beforehand, so they can become familiar with how the texts are constructed and how questions are asked. You will not find that these questions follow the same format as in school.
Always read the passage before you look at the question so you have a better understanding of what is required of you. Before answering the question, be sure you fully understand the text.

BDO situational judgment behavior test (SJT)

The style of BDO Situational judgment questions are shown below
A scenario is first presented which is often a typical workplace scenario in which you are put in a challenging position and so must make a quick decision  
There are four multiple-choice responses and you can only choose two options one being most likely and the other least likely
It is best to be methodical and pragmatic when dealing with such situations often logical conclusions overcome hast em0tions
If you want to see all the BDO SJT questions you can buy the full package here

Employers across many industries utilize situational judgment tests (SJTs), which are popular methods of assessing talent.
During an SJT, candidates are exposed to hypothetical work-related scenarios to test their decision-making and strategy abilities.
How do you prepare for the SJT test
Understand the role applied
Identify key skills needed e.g communication, problem-solving
Be yourself and respond truthfully to the scenario
Multiple-choice options often have one or two unrealistic responses identify them early
Don't overthink your answers.

Bdo short recorded video interview questions

The video interview is a good opportunity to show yourself visually and demonstrate your people skills
The questions will assess your knowledge and skills in handling workplace situations and so it's important to understand BDO as a company, the division, and the actual role.
Research the BDO and the role applied for in detail and make sure to reference it when doing the interview.
Ultimately BDO seeks to understand more about you and what you can do and enjoy
There are in total four BDO short recorded interview questions, an example question from the actual BDO interactive assessment is shown below
Each position has inherently different questions as they serve to examine if you can handle the position.
Other example questions
Why have you chosen this department?
What is your secret to customer service?
Why is profitability important for our business?
What is your proudest achievement?

Tips for BDO Interactive Assessment:
Make sure you have a stable internet connection before you start the test.
Find somewhere quiet, where you can concentrate and won't be interrupted.
Our reasoning tests are time-recorded, rather than time-limited, so don't feel rushed when answering questions.
Our video interview questions are timed and you will see a countdown timer on your screen so you can pace your answers.
Conclusion
There are in total 20 Questions as part of the BDO Interactive Assessment
Numerical and verbal reasoning questions are presented as passages of text and tables and graphs through a business email format (see image above)