Unlock Your Potential with the Accenture Discovery Portal: Ace Your Online Assessments Today!
Accenture Online Assessment
Accenture is one of the leading global consulting firms that offer a wide range of services such as Strategy, Consulting, Digital, Technology, and Operations.
The Accenture Graduate Program and the Accenture Degree Apprenticeship roles are designed for early career seekers based mainly in the UK and other financial hubs worldwide.
The Accenture application process consists of four stages: Accenture Job Application, Accenture Online Assessment, Accenture Interview, and Accenture Assessment Centre
The Accenture Online Assessment for 2023 consists of one assessment which includes 21 questions testing behavior personality, cognitive ability, and situation judgment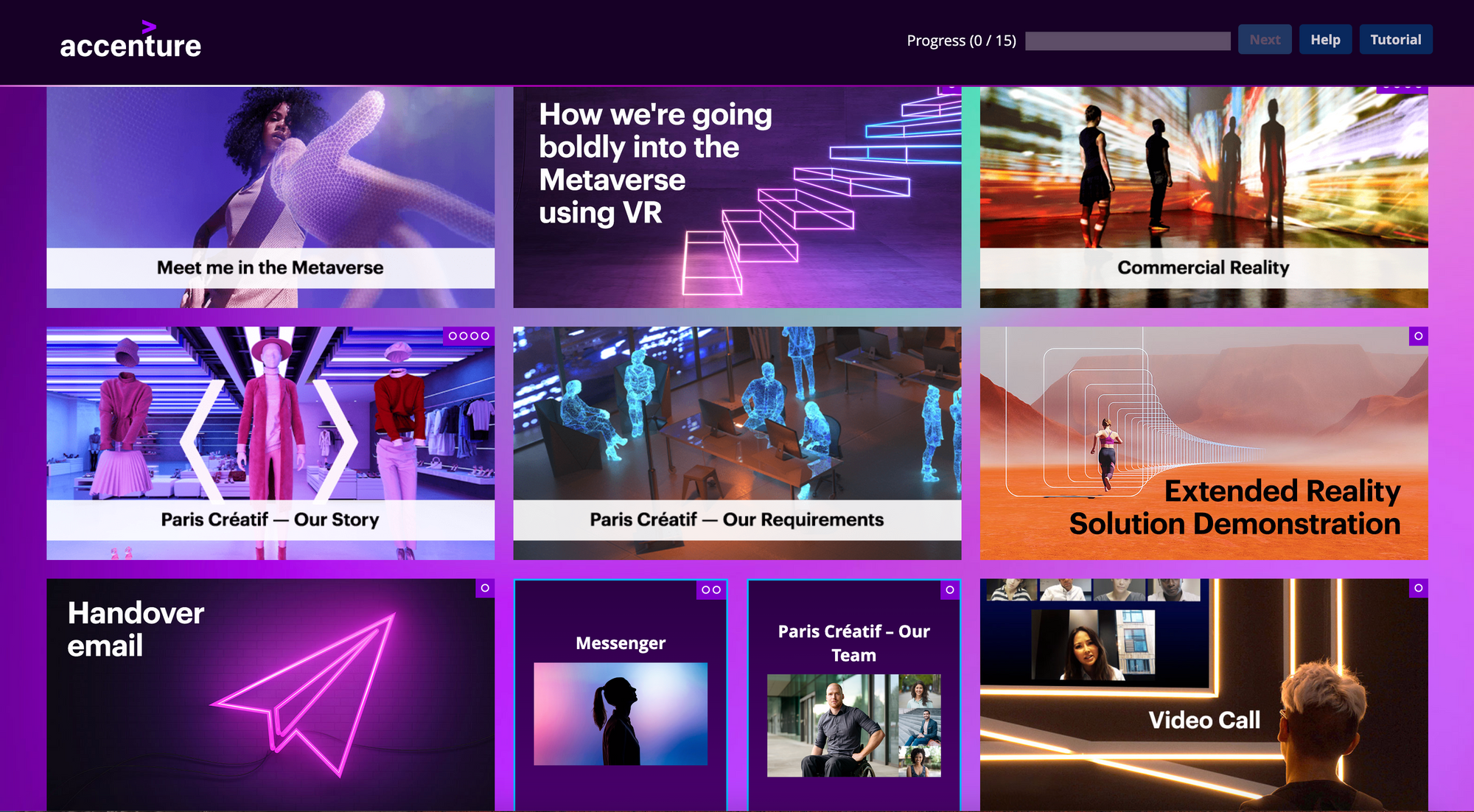 What is the Accenture Discovery Portal?
The Accenture Discovery Portal is an online assessment that is designed to evaluate a candidate's skills in a range of areas.
These skills include analytical skills, collaboration, initiative, and a growth mindset.
When a candidate is progressed to the portal, they are given clear instructions on what to do and can navigate through the assessments in the order of their choosing.
The assessments are designed to simulate real-world scenarios and test a candidate's ability to handle different situations.
Accenture assessment test questions and answers
below are examples of Accenture online tests from the discovery portal
The Accenture assessment tests below are from the actual assessment and sample answers to the questions are provided  
Accenture is a global professional services company with a set of guiding principles and values.
These include delivering value to clients through innovation and expertise in emerging technologies, fostering an inclusive and diverse workplace, maintaining the highest standards of integrity and compliance, continuous learning, and positively impacting communities.
These principles and values are deeply ingrained in Accenture's culture and guide its operations and decision-making processes.
Accenture situational Judgment question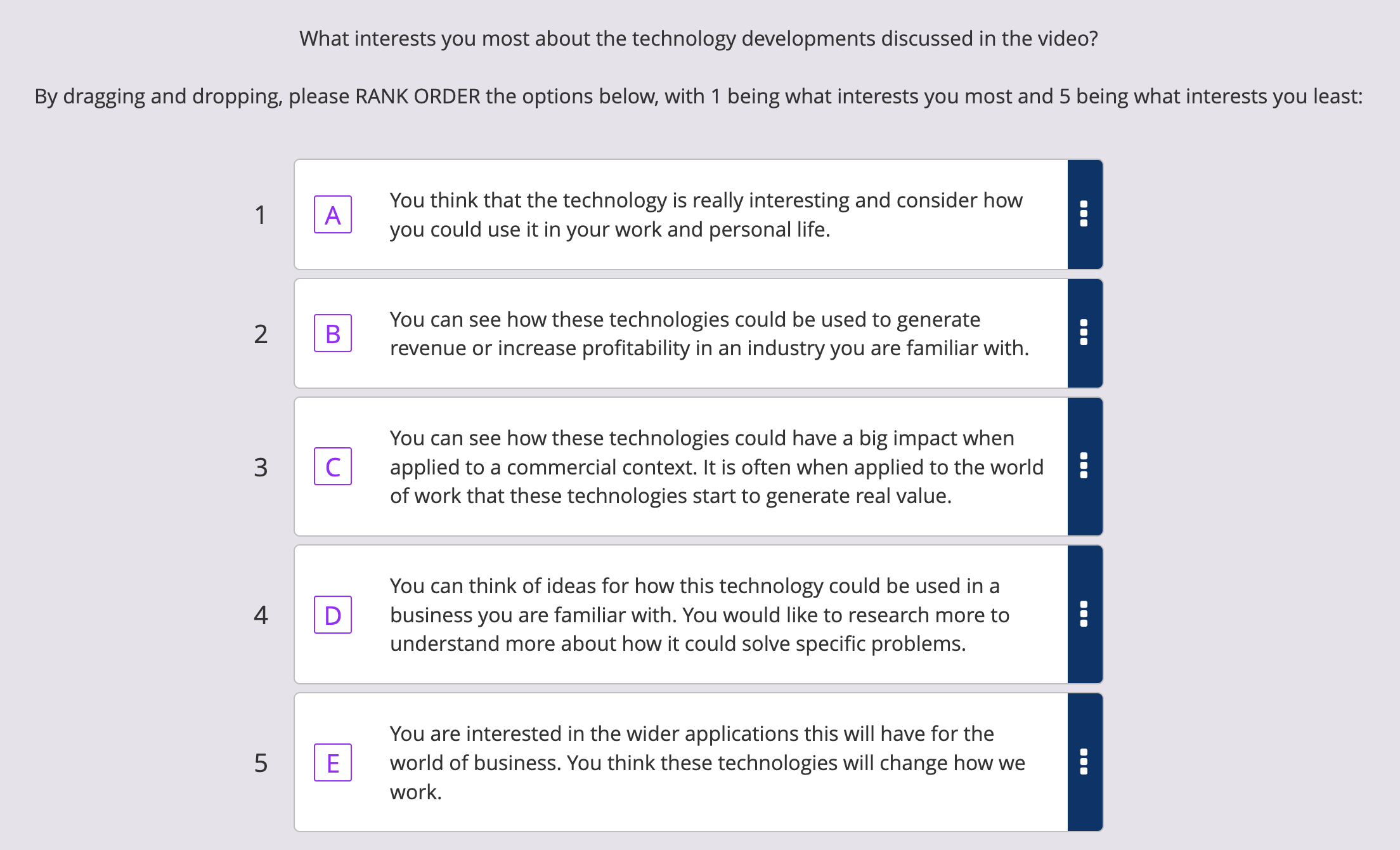 You think that the technology is really interesting and consider how you could use it in your work and personal life.
You can see how these technologies could have a big impact when applied to a commercial context. It is often when applied to the world of work that these technologies start to generate real value.
You can see how these technologies could be used to generate revenue or increase profitability in an industry you are familiar with.
You can think of ideas for how this technology could be used in a business you are familiar with. You would like to research more to understand more about how it could solve specific problems.
You are interested in the wider applications this will have for the world of business. You think these technologies will change how we work.
Accenture online assessment practice question

To solve for 'S', we need to first determine the values of the other variables:
From the first equation, we know that 4A = 44, so A = 11.
From the second equation, we can substitute A = 11 and solve for B: (BxB) + 11 + 11 = 58 BxB = 36 B = 6
From the third equation, we can substitute B = 6 and solve for C: C + C + (6 x 6) = 16 C = -1
Now we can substitute A = 11, B = 6, and C = -1 into the fourth equation and solve for 'S': (6x6) - 1 - 11 = S S = 24
Therefore, 'S' represents the number 24.
Accenture Digital Assessment
In addition to the Accenture Discovery Portal, you may also be asked to take the Accenture Digital Assessment.
This is a multiple-choice test that walks you through a simulated consulting project, giving you insight into what the work of a consultant is like.
The assessment is designed to test your problem-solving skills, critical thinking, and communication skills.
How do I pass the Accenture Assessment Test?
Here are some tips to help you pass the Accenture Assessment Test:
Set yourself up for success: Ensure that you are well-rested and have a clear mind before taking the test.
Find your focus: Eliminate any distractions, and focus your attention on the assessment.
Read the information carefully: Take the time to read through the instructions and questions carefully, and make sure you understand what is being asked.
Go with your instinct: Trust your instincts and answer the questions to the best of your ability.
Learn about Accenture before taking the test: Familiarize yourself with Accenture's values, services, and clients to better understand the consulting industry.
Don't forget to breathe: Take deep breaths and stay calm throughout the assessment to help you maintain focus.
Is the Accenture Discovery portal timed?
The online Accenture digital assessment is not timed but it is recommended to finish the test in one setting. the test can take 60 to 90 minutes from Accenture estimation
Is Accenture online assessment difficult?
One of the primary challenges of the Accenture logical reasoning test, also known as a diagrammatic or deductive reasoning test, is that it does not require any prior knowledge and can involve highly abstract patterns and trends.
get the Accenture assessment test pdf here
How do I pass the Accenture assessment test?
6 Tips For Dealing With the Accenture Digital Assessment
practice test questions and familiarize yourself with the industry.
prepare for hypothetical workplace scenarios check the practice example above
numerical, verbal, and logical reasoning questions will be assessed so prepare for them here